Rudolf Steiner-Waldorf alumni
Actor, minister, Nobel Prize winner, writer, company director... Discover the former students of the Steiner-Waldorf pedagogy. With more than 250,000 students around the globe and thousands of schools throughout the world, the Steiner-Waldorf pedagogy opens up to all possibilities, all trajectories. 
Testimonial
Entrepreneurs, Sébastien Roevens and Aubin Delavigne, former students of the Steiner School in Geneva, founded Welo (Taxibike) in 2011. Their activities are spread over Zurich, Geneva and Basel.
read more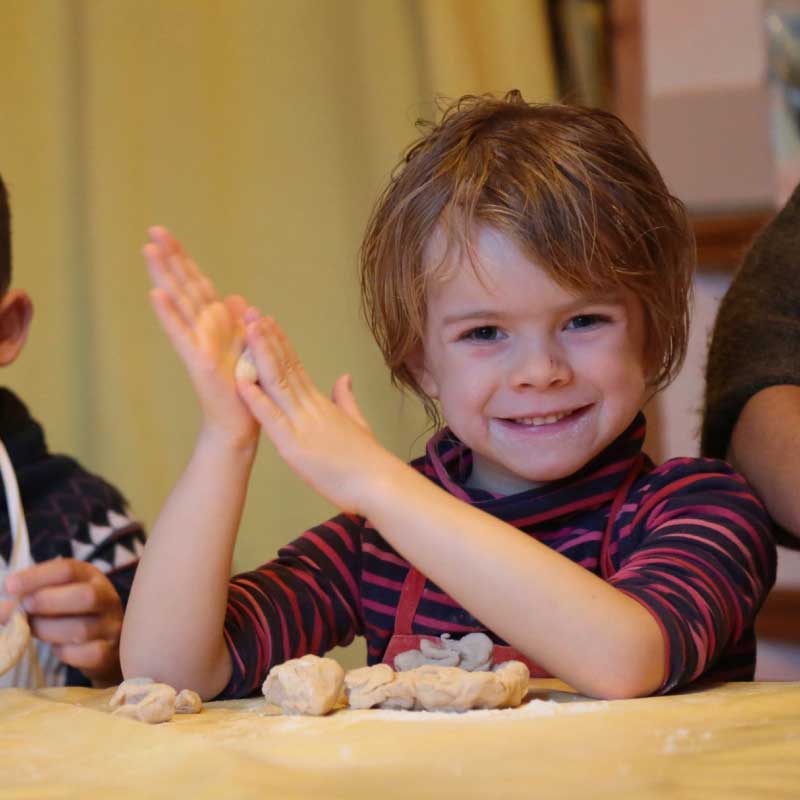 What could be more beautiful than to see a child marvelling and awakening to life. With sparkling eyes, they discover, step by step, the world. Through games, discoveries, workshops... and a pedagogy centered on imitation, the children are led to develop mobility, motor skills, language, cognitive faculties and sociability.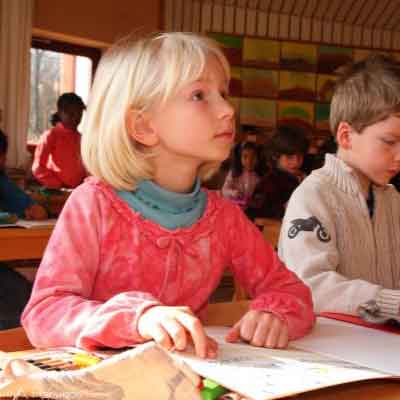 There is nothing more beautiful than to offer our children "roots and wings".
Accompanied by the same main teacher for 6 years, the subjects are taught in accordance with the natural rhythm of the child's development.
In the manner of Johann Pestalozzi's famous maxim: " Learn with your head, your heart and your hands ", the school accompanies the students in their pre-adolescence. Classes, outings, artistic activities... The pedagogical approach is global, human and open to the world.
To make the eyes of the young shine, to transmit quality knowledge, to develop their creativity, to create spaces favourable to their blooming such are the objectives of the school. It aims to develop intellectual, artistic, social and manual faculties.
In a warm and soft cocoon, we welcome children aged 0 to 3 years old accompanied by their parents, grandparents or nannies to share playful, creative and... joyful activities!
First Steps is an opportunity for parents to discover the school and to share beautiful moments
Every afternoon (except Wednesdays), we welcome your little ones to the reception garden. 
Free play, nursery rhymes, finger plays, bread making, snacks, rounds, outdoor games... A whole world of gentleness to develop fine motor skills, sensoriality, sociability, self-confidence and well-being.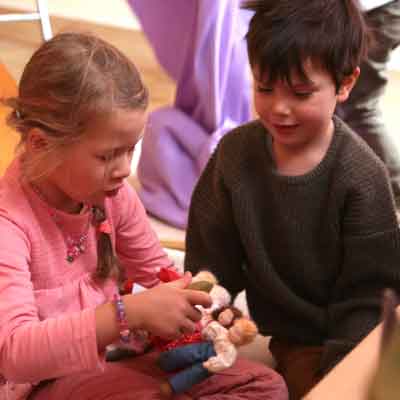 Circus, support classes, artistic activities... Our school, which aims to be "the school that makes students love school", opens its doors widely outside of school hours.
The school, its partners, teachers, parents and caregivers offer many extracurricular activities.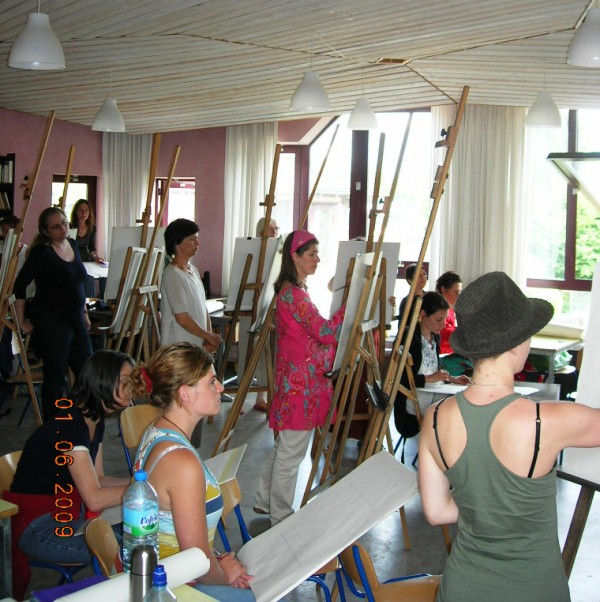 The older children will also find many activities in the school: music practice, eurythmy, art therapy training, creative workshops...
Discover all our activities for adults under the sign of sharing, exchange and good humor!
Rudolf Steiner School of Geneva
Chemin de Narly 2
CH-1232 Confignon
Tel: +41 (0)22 727 04 44
info@ersge.ch
The secretariat is open:
Monday, Tuesday, Thursday, Friday
8am to 3:45pm
Wednesday 8am to 1pm
Come easily to the school
15 minutes from the center of Geneva
300 m from the Bernex exit of the A1 freeway (Geneva bypass)
1 min from the tram/bus stop : Croisée Confignon
Easy access from Switzerland and neighbouring France
Line 14
Stop : Croisée Confignon
Bus 42, 47, K, L and S
Stop : Croisée Confignon
The school has a drop-off point
School parking
7:30am to 9am - 4:30pm to 6:30pm
Other parking lots
Chemin de Chaumont (7 min walk - 4h parking time), Chemin de Carabot (3 min walk - 1h), Chemin de Cressy (5 min walk - 1h)
Long-term parking
P+R Bernex (5 min walk): Paying from Monday to Friday 7am-5pm - Free on weekends, evenings & nights (5pm-7am) and public holidays
Parking lots are available for motorcycles and bicycles
GPS coordinates
46.1776
6.0887