Secondary School 2 | Geneva
member AGEP, FSEP & GESBF
certified Confidentia Quality
100% SUCCESS IN THE BACCALAUREATE
100% BAC SUCCESS RATE IN 2021, 2022 & 2023
Trips (cultural, sports and humanitarian aid), language exchanges, internships, foreign languages (English, Spanish and German), academic courses (history, geography, mathematics...), artistic practices (theater, poetry, exhibitions), manual workshops... The Rudolf Steiner Secondary School develops a "transversal" pedagogical approach for young people. It aims to sharpen intelligence, strengthen confidence, stimulate creativity, take up challenges and reinvent the world of tomorrow.
In order to encourage initiative and individual responsibility, students are encouraged to carry out numerous projects culminating in a final work called a "masterpiece".
Student Council, ping-pong tables, basketball court, outings, youth center, end of year ball, pool table... The school is also a playful space for exchange, sharing and well-being.
As a member of the GESBF (Groupement des Ecoles Suisses préparant au Baccalauréat Français), our school is certified to prepare for the French Baccalaureate. Recognized in Switzerland, in Europe and in the world, the baccalaureate opens up numerous perspectives and opportunities (Read our file on the Bac). As an alternative to the Maturité, it is a recognized springboard for access to higher education in Switzerland and abroad (colleges, universities, hotel schools, EPFL...)
Thinking, studying, researching, imagining, creating, dreaming... Steiner-Waldorf pedagogy develops a global and specific approach because it considers that "each child is unique". It aims to develop the intellectual, artistic, social and manual faculties of each child.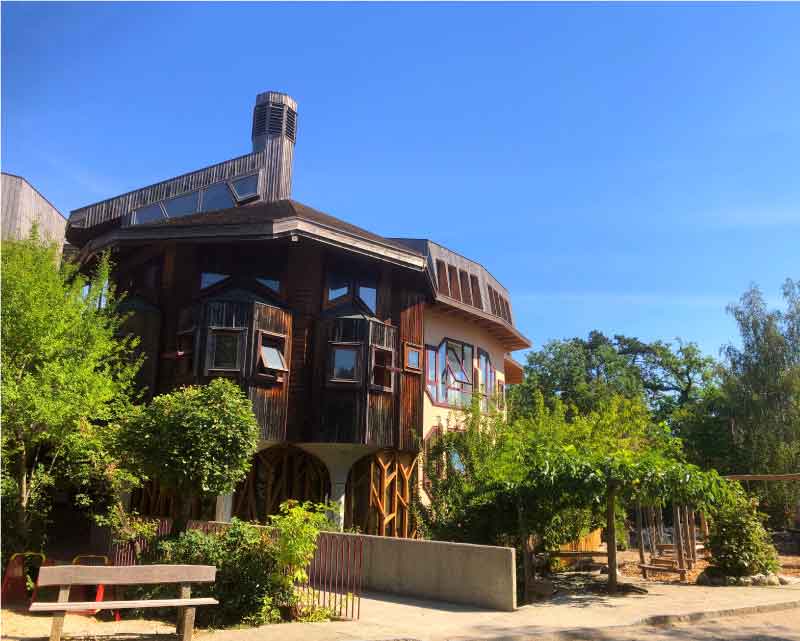 Through fun, artistic, sports and outdoor activities, our summer camps invite children to cultivate wonder, creativity, curiosity, well-being and... good humor!
The school welcomes you in a wooded, natural and warm space.
Ceiling, floor, decoration... wood is the main material of the school. As part of an eco-sustainable dynamic, you will also find materials from nature and recycled materials.
In 2021, the second floor of the school was nominated for the Lignum Prize. The Lignum Prize is awarded for quality, originality and innovation in the use of wood in construction, interior design and artistic work.
Trips, language exchanges, outings, exchanges, internships, workshops, study of civilizations... these are the many experiences that students have throughout their schooling. These are beautiful and real human adventures that gradually lead young people to open up to themselves, to others and to the world.
In the heart of a natural setting, with green spaces and natural materials, the Rudolf Stiener School offers your children spaces and activities in the great outdoors (forest outings, gardening, nature challenges, etc.).
With fresh, organic and local products, the school canteen offers quality meals and balanced menus.
By discovering and participating in the school gardens, the children have a unique experience. They are involved in the process: planting, growing, harvesting, cooking and baking.
Founded in 1980, the Rudolf Steiner School is a UNESCO Associated School. It is a member of the Geneva Association of Private Schools (AGEP), the Swiss Federation of Private Schools (FSEP) and has been certified Confidentia Quality since 2006. In 2009, the Nature & Economy Foundation awarded it a quality label for its natural facilities.
In 2021, the second floor of the school was nominated for the Lignum Prize. The Lignum Award recognizes quality, originality and innovation in the use of wood in construction and interior design.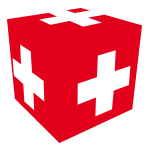 Swiss Federation of Private Schools FSEP
Nominated for the Lignum Award

Quality label for natural facilities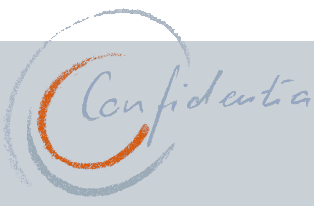 Certified Confidentia Quality
Within the framework of a global approach to the child, the Steiner-Waldorf pedagogy aims to develop intellectual, social, creative and manual faculties.
Because creative activities promote learning, sociability, memory, concentration, imagination, skill and well-being, the school offers numerous manual, artistic and recreational workshops as part of the curriculum.
In order to encourage development, living together and a "joyful sociability", the school organizes events throughout the year: Christmas market, school outings, spring festival, shows, carnival...
Presentation of the school
Discover the video presentation of the Rudolf Steiner School.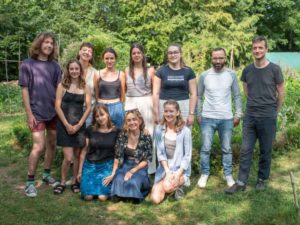 ACTU
We're delighted to announce that our entire class of 13th graders has passed their Baccalauréat! Congratulations to all!
read more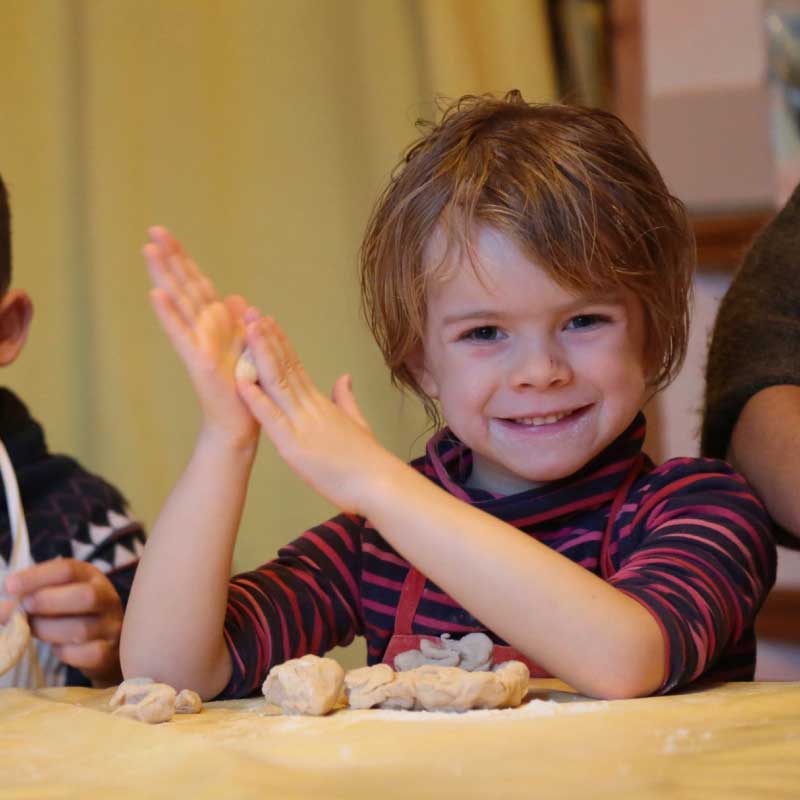 What could be more beautiful than to see a child marvelling and awakening to life. With sparkling eyes, they discover, step by step, the world. Through games, discoveries, workshops... and a pedagogy centered on imitation, the children are led to develop mobility, motor skills, language, cognitive faculties and sociability.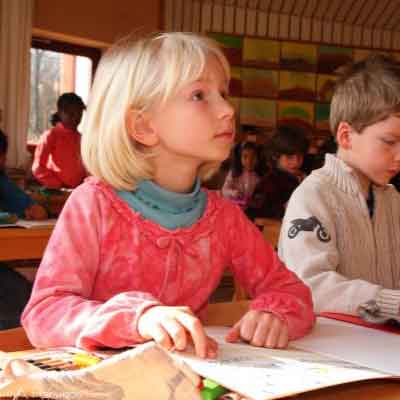 There is nothing more beautiful than to offer our children "roots and wings".
Accompanied by the same main teacher for 6 years, the subjects are taught in accordance with the natural rhythm of the child's development.
In the manner of Johann Pestalozzi's famous maxim: " Learn with your head, your heart and your hands ", the school accompanies the students in their pre-adolescence. Classes, outings, artistic activities... The pedagogical approach is global, human and open to the world.
To make the eyes of the young shine, to transmit quality knowledge, to develop their creativity, to create spaces favourable to their blooming such are the objectives of the school. It aims to develop intellectual, artistic, social and manual faculties.
In a warm and soft cocoon, we welcome children aged 0 to 3 years old accompanied by their parents, grandparents or nannies to share playful, creative and... joyful activities!
First Steps is an opportunity for parents to discover the school and to share beautiful moments
Every afternoon (except Wednesdays), we welcome your little ones to the reception garden. 
Free play, nursery rhymes, finger plays, bread making, snacks, rounds, outdoor games... A whole world of gentleness to develop fine motor skills, sensoriality, sociability, self-confidence and well-being.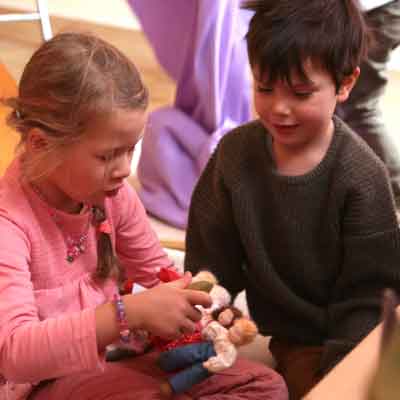 Circus, support classes, artistic activities... Our school, which aims to be "the school that makes students love school", opens its doors widely outside of school hours.
The school, its partners, teachers, parents and caregivers offer many extracurricular activities.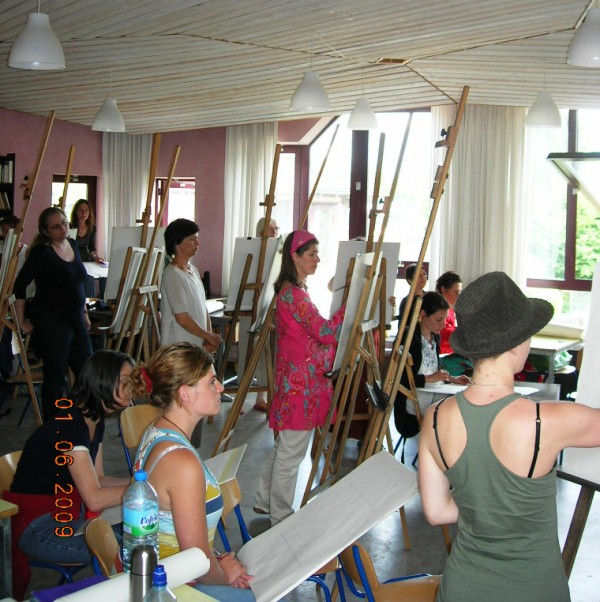 The older children will also find many activities in the school: music practice, eurythmy, art therapy training, creative workshops...
Discover all our activities for adults under the sign of sharing, exchange and good humor!
Rudolf Steiner School of Geneva
Chemin de Narly 2
CH-1232 Confignon
Tel: +41 (0)22 727 04 44
info@ersge.ch
The secretariat is open:
Monday, Tuesday, Thursday, Friday
8am to 3:45pm
Wednesday 8am to 1pm
Come easily to the school
15 minutes from the center of Geneva
300 m from the Bernex exit of the A1 freeway (Geneva bypass)
1 min from the tram/bus stop : Croisée Confignon
Easy access from Switzerland and neighbouring France
Line 14
Stop : Croisée Confignon
Bus 42, 47, K, L and S
Stop : Croisée Confignon
The school has a drop-off point
School parking
7:30am to 9am - 4:30pm to 6:30pm
Other parking lots
Chemin de Chaumont (7 min walk - 4h parking time), Chemin de Carabot (3 min walk - 1h), Chemin de Cressy (5 min walk - 1h)
Long-term parking
P+R Bernex (5 min walk): Paying from Monday to Friday 7am-5pm - Free on weekends, evenings & nights (5pm-7am) and public holidays
Parking lots are available for motorcycles and bicycles
GPS coordinates
46.1776
6.0887