Rudolf Steiner School | Geneva
"The school that makes
love
the school".
certified Confidentia Quality
Founded in 1980, the Rudolf Steiner School of Geneva has 350 students and 70 employees (60 teachers, 10 administrative and technical staff). From their first steps to high school, the school welcomes your children from 2 to 19 years old.
Green spaces, gardens, natural materials, view of the Salève, playgrounds, science room, organic canteen... The school offers a natural setting, quality infrastructures and an exceptional environment.
Associated with UNESCO and certified Confidentia Quality, the school is in line with the UN policy on children and youth: "Every child in the world has the right to grow up healthy and safe, to develop his or her potential, to be listened to and taken seriously." Convention on the Rights of the Child - UN
Thinking, studying, playing, researching, imagining, creating, dreaming ... Steiner-Waldorf pedagogy develops a global and specific approach because it considers that "each child is unique". It aims to develop the intellectual, artistic, social and manual faculties of each child.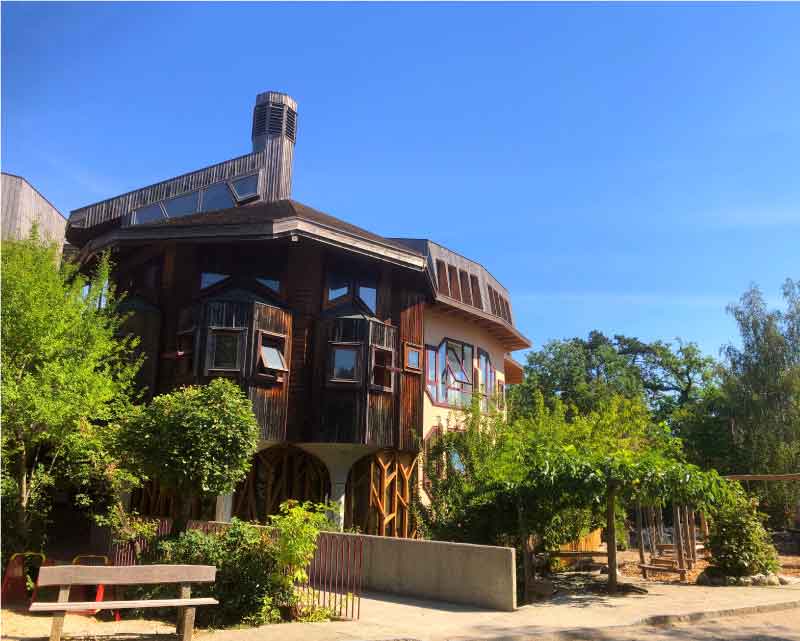 100% success rate in the 2021 & 2022 baccalaureate
In order to give everyone the best chances of success but also to encourage personal development, the Steiner-Waldorf pedagogy is based on the following axes
Stimulate the faculties, potentialities and talents of each individual

Develop autonomy, self-fulfilment, self-confidence, living together and well-being

To raise awareness of sustainable development, eco-citizenship, new technologies, heritage, learning about community life and the notion of responsibility.

Encourage and promote initiatives, support projects

Create child, youth and family friendly infrastructure, facilities and equipment

Opening up to the world, confronting otherness, understanding one's place in the world and in relation to others
Knowledge, skills and know-how
The Steiner-Waldorf school is a complete school, it does not simply aim at the acquisition of knowledge, but the appropriation of essential faculties which will allow to live a free, rich and fulfilled life. The diversity of the proposed educational activities allows the development of three main areas:
To know: by exercising cognitive skills: observe, question, analyze, conceptualize, formulate, solve, reason, justify, argue, debate...
To feel: through the cultivation of emotional, sensory and social faculties: to observe, perceive, listen, express, practice art...
To act: by mobilizing voluntary abilities: to move, to create, to realize, to undertake, to engage, to repeat...
Trips, exchanges, internships, stories, workshops, study of civilizations... these are the many experiences that students have throughout their schooling. True human adventures, they gradually lead young people to open up to themselves, to others and to the world.
As a UNESCO Associated School, we are committed to encouraging exchanges, meetings and collaborations. In this sense, our school focuses on the following areas
Human rights and democracy
Fight against poverty and misery
Tolerance and peace
Sustainable development
Intercultural learning
International understanding and cooperation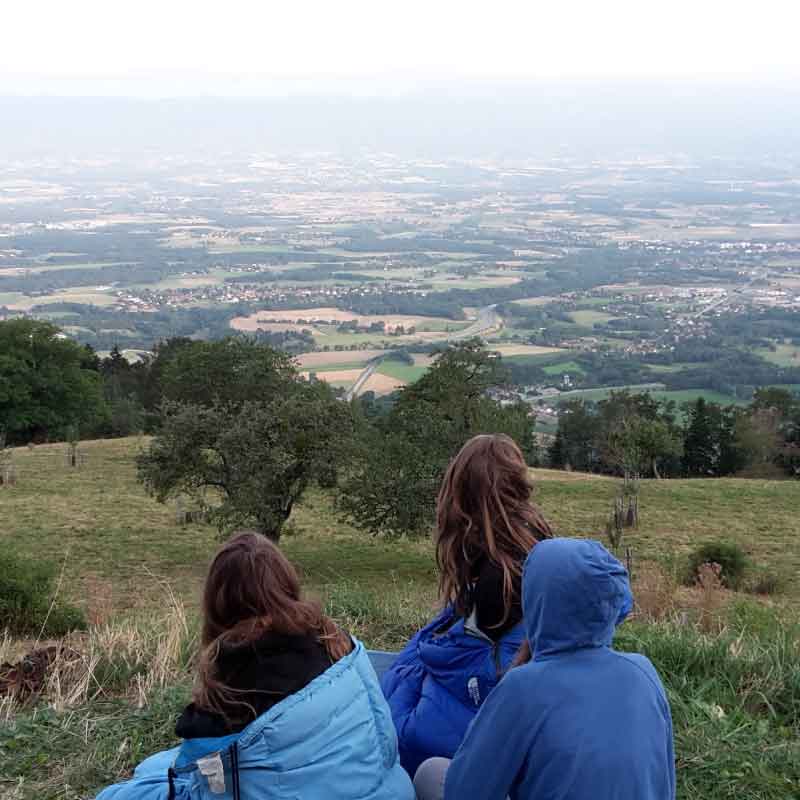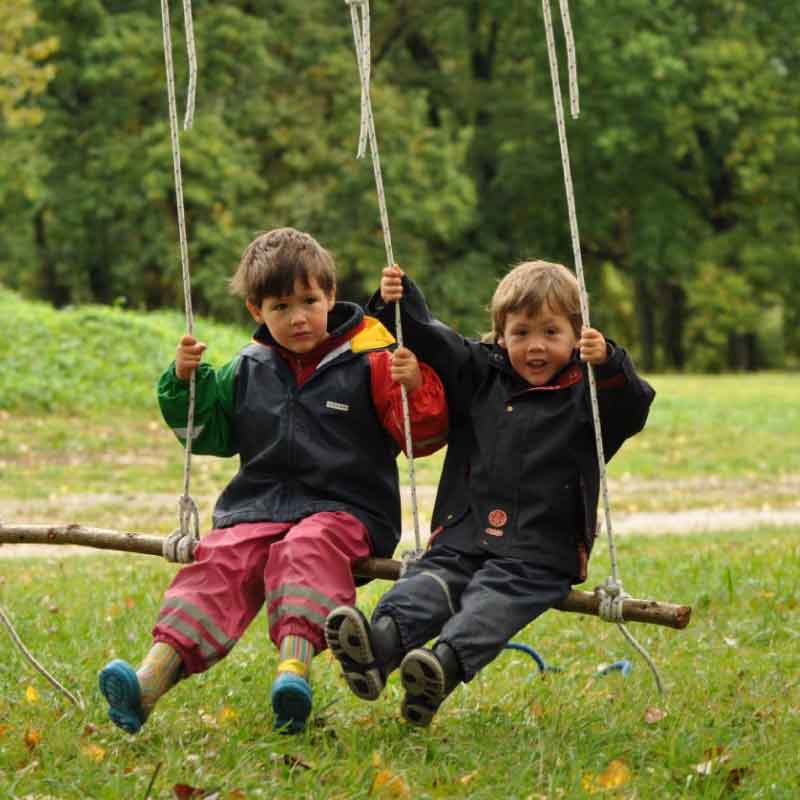 Respect the child's rhythm
The respect of rhythms, cycles and time is essential for the development of the child. This is why it is central to our pedagogy.
Tasting, feeling, sharing, playing, resting... are all proposals that, without time constraints, promote their well-being and expand their knowledge of the world.
This time management develops concentration, memorization and attention. It promotes the ability to learn, study and reflect.
Learning to live together
"Know thyself" is Plato's phrase, inscribed on the pediment of the temple at Delphi. It is the foundation of human thought, but also of course of education.
School is indeed the place where we learn to know each other and to live together in society.
By welcoming each child as a unique individual, the school promotes a "everyone for everyone" where individuality and community grow together in a collaborative pedagogy.
Being attentive to others, showing empathy and benevolence... The school cultivates these qualities necessary for life in society.
It is through contact with others and with others that we build ourselves, that we discover our singularities and that we build the world of today... and tomorrow.
Parents involved in the school
The trust between parents and teachers allows us to build a fulfilling school environment around the child.
That's why it is important to us to accompany each family and to create a genuine relationship based on mutual trust.
The school regularly organizes events, open days, educational evenings, training sessions, thematic workshops, individual meetings with teachers, etc., in order to create time for discussion, sharing and exchange with parents.
Active members of the association, parents play a central role in the school's operations: parents' canteen, dedicated parents' space, participation in events, parents' delegation...
Through its innovative, participatory and transversal approach, the school aims to create and strengthen links between children, young people, parents, families, teachers, stakeholders, companies and all the teams of the establishment.
In the heart of a natural setting, with green spaces and natural materials, the Rudolf Steiner school offers your children spaces and activities in the great outdoors (outings in the forest, gardening, games...).
The school welcomes you in a wooded, natural and warm space.
Ceiling, floor, decoration, games, toys... wood is the main material of the school. As part of an eco-sustainable dynamic, you will also find materials from nature and recycled materials.
With fresh, organic and local products, the school canteen offers quality meals and balanced menus.
By discovering and participating in the school gardens, the children have a unique experience. They are involved in the process: planting, growing, harvesting, cooking and baking.
Founded in 1980, the Rudolf Steiner School is a UNESCO Associated School. It is a member of the Geneva Association of Private Schools (AGEP), the Swiss Federation of Private Schools (FSEP) and has been certified Confidentia Quality since 2006. In 2009, the Nature & Economy Foundation awarded it a quality label for its natural facilities.
In 2021, the second floor of the school was nominated for the Lignum Prize. The Lignum Award recognizes quality, originality and innovation in the use of wood in construction and interior design.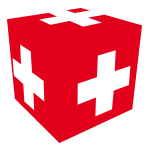 Swiss Federation of Private Schools FSEP
Nominated for the Lignum Award

Quality label for natural facilities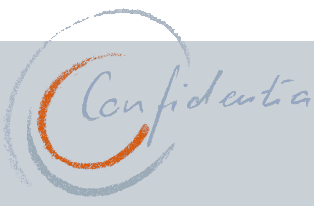 Certified Confidentia Quality
Within the framework of a global approach to the child, the Steiner-Waldorf pedagogy aims to develop intellectual, social, creative and manual faculties.
"Pedagogy must be an art and not only a science" Rudolf Steiner
Because creative activities promote learning, sociability, memory, concentration, imagination, skill and well-being, the school offers numerous manual, artistic and recreational workshops as part of the curriculum.
In order to encourage development, living together and a "joyful sociability", the school organizes events throughout the year: Christmas market, school outings, spring festival, shows, carnival...
Presentation of the school
Discover the video presentation of the Rudolf Steiner School.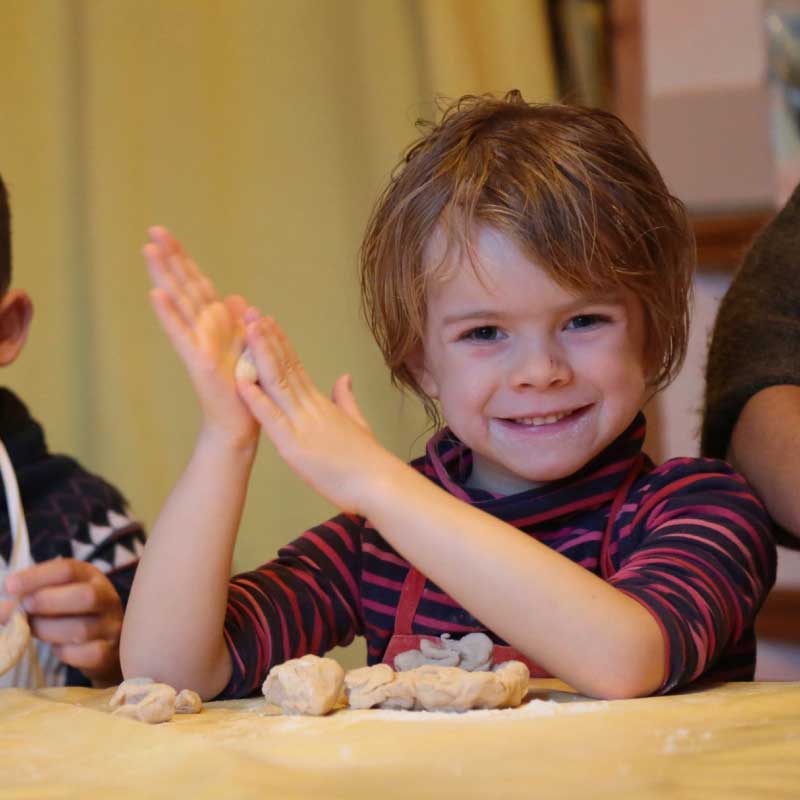 What could be more beautiful than to see a child marvelling and awakening to life. With sparkling eyes, they discover, step by step, the world. Through games, discoveries, workshops... and a pedagogy centered on imitation, the children are led to develop mobility, motor skills, language, cognitive faculties and sociability.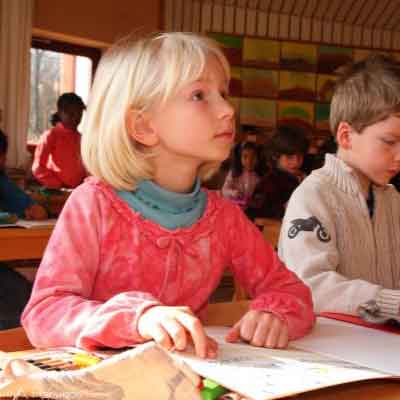 There is nothing more beautiful than to offer our children "roots and wings".
Accompanied by the same main teacher for 6 years, the subjects are taught in accordance with the natural rhythm of the child's development.
In the manner of Johann Pestalozzi's famous maxim: " Learn with your head, your heart and your hands ", the school accompanies the students in their pre-adolescence. Classes, outings, artistic activities... The pedagogical approach is global, human and open to the world.
To make the eyes of the young shine, to transmit quality knowledge, to develop their creativity, to create spaces favourable to their blooming such are the objectives of the school. It aims to develop intellectual, artistic, social and manual faculties.
In a warm and soft cocoon, we welcome children aged 0 to 3 years old accompanied by their parents, grandparents or nannies to share playful, creative and... joyful activities!
First Steps is an opportunity for parents to discover the school and to share beautiful moments
Every afternoon (except Wednesdays), we welcome your little ones to the reception garden. 
Free play, nursery rhymes, finger plays, bread making, snacks, rounds, outdoor games... A whole world of gentleness to develop fine motor skills, sensoriality, sociability, self-confidence and well-being.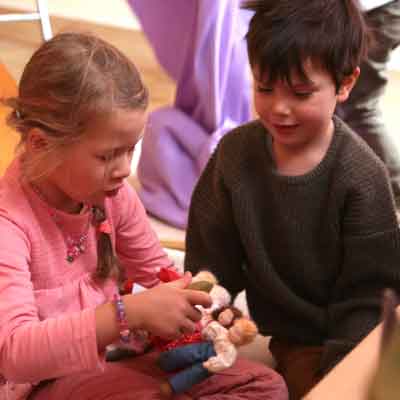 Circus, support classes, artistic activities... Our school, which aims to be "the school that makes students love school", opens its doors widely outside of school hours.
The school, its partners, teachers, parents and caregivers offer many extracurricular activities.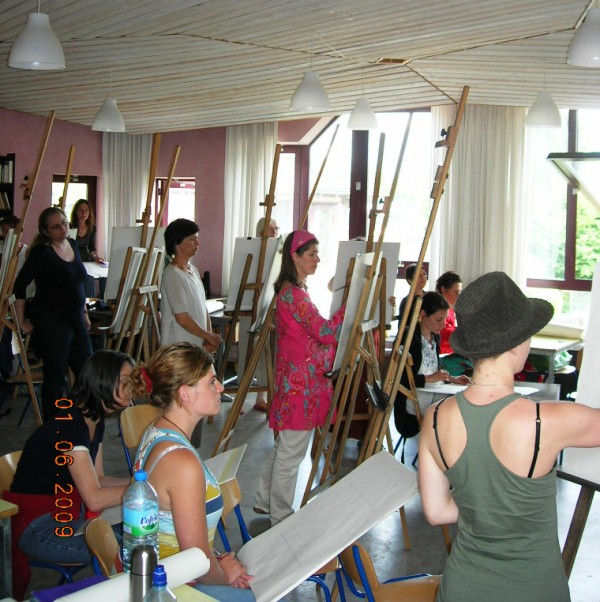 The older children will also find many activities in the school: music practice, eurythmy, art therapy training, creative workshops...
Discover all our activities for adults under the sign of sharing, exchange and good humor!
Rudolf Steiner School of Geneva
Chemin de Narly 2
CH-1232 Confignon
Tel: +41 (0)22 727 04 44
info@ersge.ch
The secretariat is open:
Monday, Tuesday, Thursday, Friday
8am to 3:45pm
Wednesday 8am to 1pm
Come easily to the school
15 minutes from the center of Geneva
300 m from the Bernex exit of the A1 freeway (Geneva bypass)
1 min from the tram/bus stop : Croisée Confignon
Easy access from Switzerland and neighbouring France
Line 14
Stop : Croisée Confignon
Bus 42, 47, K, L and S
Stop : Croisée Confignon
The school has a drop-off point
School parking
7:30am to 9am - 4:30pm to 6:30pm
Other parking lots
Chemin de Chaumont (7 min walk - 4h parking time), Chemin de Carabot (3 min walk - 1h), Chemin de Cressy (5 min walk - 1h)
Long-term parking with charge: P+R Bernex (8 min walk)
Parking lots are available for motorcycles and bicycles
GPS coordinates
46.1776
6.0887